To answer this question, we've outlined the process, characteristics, costs, and applications for silicone compression molding and 3D printing. To make an informed decision, we'll compare these two processes. Read on to discover which is better for your next 3D printing project. And if you're still unsure, you can always consult the manufacturer's website for more details. In this article, we'll compare the pros and cons of each process, and show you which one you should go for.
Process
If you are in the market for a new tool or design, you may be wondering how the two processes differ. While they both require a similar set of steps to create your final product, both processes can be effective for specific purposes. The difference lies in how the materials are prepared. Silicone can be molded into many different types of objects, including hard plastics, rubbery products, and even lubricants. Due to its high physical properties, silicone is used in a variety of engineering applications. Traditionally, solid silicone products are prepared by mold injection, a process that limits the amount of design freedom and is costly. Furthermore, this process is not suitable for rapid prototyping or small runs.
In a silicone compression molding process, the material is compressed between two molds, allowing it to take the shape of the mold. Then, a mold release spray is applied over the silicone mold cavity. The silicone cures for about 90 minutes, allowing it to become rigid and durable. It is usually important to de-gas the silicone before it dries so that there are no air bubbles in the product.
Applications
The silicone compression molding process produces high-quality parts that are easier to de-mold and inspect. The molds can have a variety of different part designs within each cavity. These parts are identical to injection-molded parts in quality, surface finish, and parting lines. Compression-molded HCR can be shaped easily in a compression mold, while injection-molded parts require complicated delivery equipment and high cost. However, the benefits of silicone compression molding far outweigh these disadvantages.
Silicone rubber plays an integral role in the manufacturing process. The invention of the silicone compression molding process changed the face of manufacturing and allowed for the fabrication of an unlimited range of parts with an extremely fast cycle time.
Because of this, product designers must choose high-quality elastomers. They must evaluate a variety of material properties and processing capabilities before selecting a specific material. Here are some common examples of applications for silicone compression molding:
Silicone Baby Products: bib, plate, nipple
Silicone Kitchen Products: cake mold, ice cube tray, spatula
Silicone Gift: night light, wristband, bracelet
Silicone Bag: cosmetic bag, coin purse, pencil case

Silicone Medical Products

:

 

medical

 sil

ica

 gel

 cat

he

ters

,

 medical

 blood

 pressure

 bags

,

 etc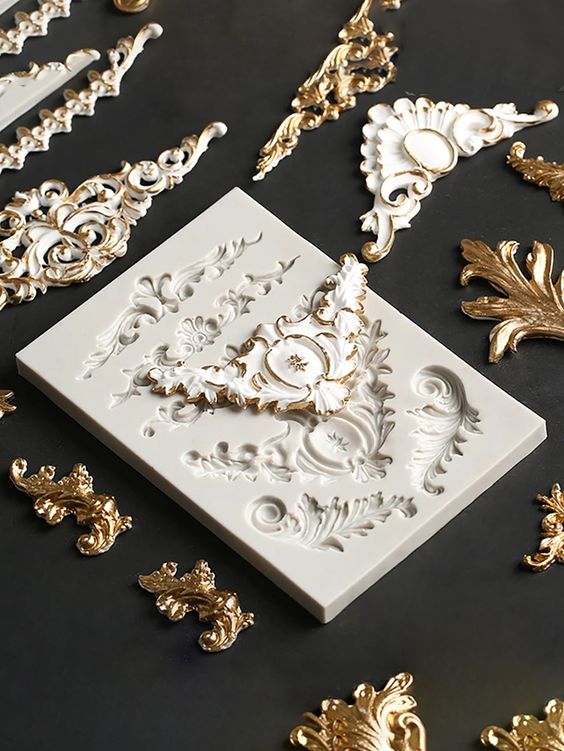 Characteristics
When compared to other materials, silicone does not have the normal thermoplastic properties of other plastics. When unprocessed, liquid silicone is molded, it undergoes a non-reversible reaction. As a result, it cannot be melted or liquefied easily. These two properties make silicone unsuitable for filament-based 3D printers. Once it melts, it forms a gooey puddle that does not hold a shape long enough to extrude.
Both processes have advantages and disadvantages. The former is faster, cheaper, and can produce parts with high precision. The latter, on the other hand, requires expensive tooling and takes many weeks to develop before the product is fully developed. Injection molding requires thousands of pounds of tooling and weeks to develop. In addition to this, the former is cheaper than silicone 3D printing and provides accurate results. It can be used in small batches to evaluate the suitability of silicone for a given part.
Costs
Both methods are similar in cost, but one has its advantages and disadvantages. Injection molding is expensive and time-consuming, and metal molds require special preparation. The advantages of 3D printing are many: it requires much lower investment, allows for numerous design variations, and iterates much faster than traditional mold casting. 3D printing has its own disadvantages, however. Read on to learn more about how these processes differ.
As mentioned, silicone 3D printing is the fastest way to make custom molds. However, its costs are higher than for silicone compression molding, so it is generally reserved for high-end industrial and engineering use. Furthermore, silicone 3D printing is not suitable for consumer use. The only disadvantage of silicone 3D printing is that it is difficult to print precise shapes. However, silicone molds can last for 20 years, which makes them a viable option for a variety of applications.